Pesarchick Building & Remodeling
The weather may be unpredictable, but your roof should not be.
Siding
Our vinyl siding and trim is installed according to the Vinyl Siding Institutes's guidelines. All our vinyl siding projects come with a lifetime warranty on the siding and the installation. We can help design your home's exterior to increase curb appeal and your home's overall value, while giving you a maintenance-free home exterior you have always wanted.
Roofing
The weather may be unpredictable, but your roof should not be. A reliable, structurally sound and leak-proof roof is your best defense against the next big storm. Protect your roof and your assets!
We provide comprehensive roofing services and have developed a reputation as experts to customers as well. With unparalleled quality and reliability, we work hard to ensure complete customer satisfaction on each and every job. Whether you need a brand new roof or storm-inflicted damage repaired, we have the necessary skills and resources to handle any task or assignment with ease and absolute efficiency.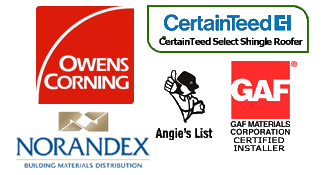 Decks
Decks are one of our favorite projects and we take plenty of pride in delivering superior decks all the way from design and framing through finishing and staining. Great deck construction takes a lot more than just selecting the appropriate materials and approach for your home. It takes a passion for creating a comfortable and valuable space that you and your family will truly love.
As superior general contractors, we work hard to make sure that you really appreciate the custom additions to your home. We do everything that we can to create a fantastic deck that you'll be completely satisfied with.
---
Recent Projects